Home Equity Calculator
Enhance your website to capture new loan leads
Now, you can quickly capture new leads for home equity loans directly from your Credit Union's website. Our Home Equity Calculator is a web-based app that is easily integrated into your website, and it's fully customizable to meet your needs. Just a few inputs from your website visitors are all that's required.
Instantly, through a frictionless user experience, site visitors find out the amount they may be eligible to borrow. What's more, you find out some key information about them and their interest in pursuing a new loan.
It's never been easier to capture valuable information about prospective customers for your home equity loan products.
---
Improve Your Web-based Marketing with Data
The Home Equity Calculator app is easily integrated into your Credit Union's website (requiring minimal technical resources from your team). And it's readily styled to match your branding guidelines. Most importantly, it's configured to match your specific lending underwriting parameters.
Visitors to your website just need to provide a few inputs to find out if they qualify for a loan:
Enter a Street Address (with typeahead searching to locate properties quickly)
Select a Residence Type (Primary, Secondary or Investment property)
Choose a Credit Range (with range buckets defined by your credit union)
And once the Submit button is clicked, the answer is displayed instantly.
Additionally, an "Apply Now" link gets displayed, providing a direct link to your online loan application, so visitors can apply immediately.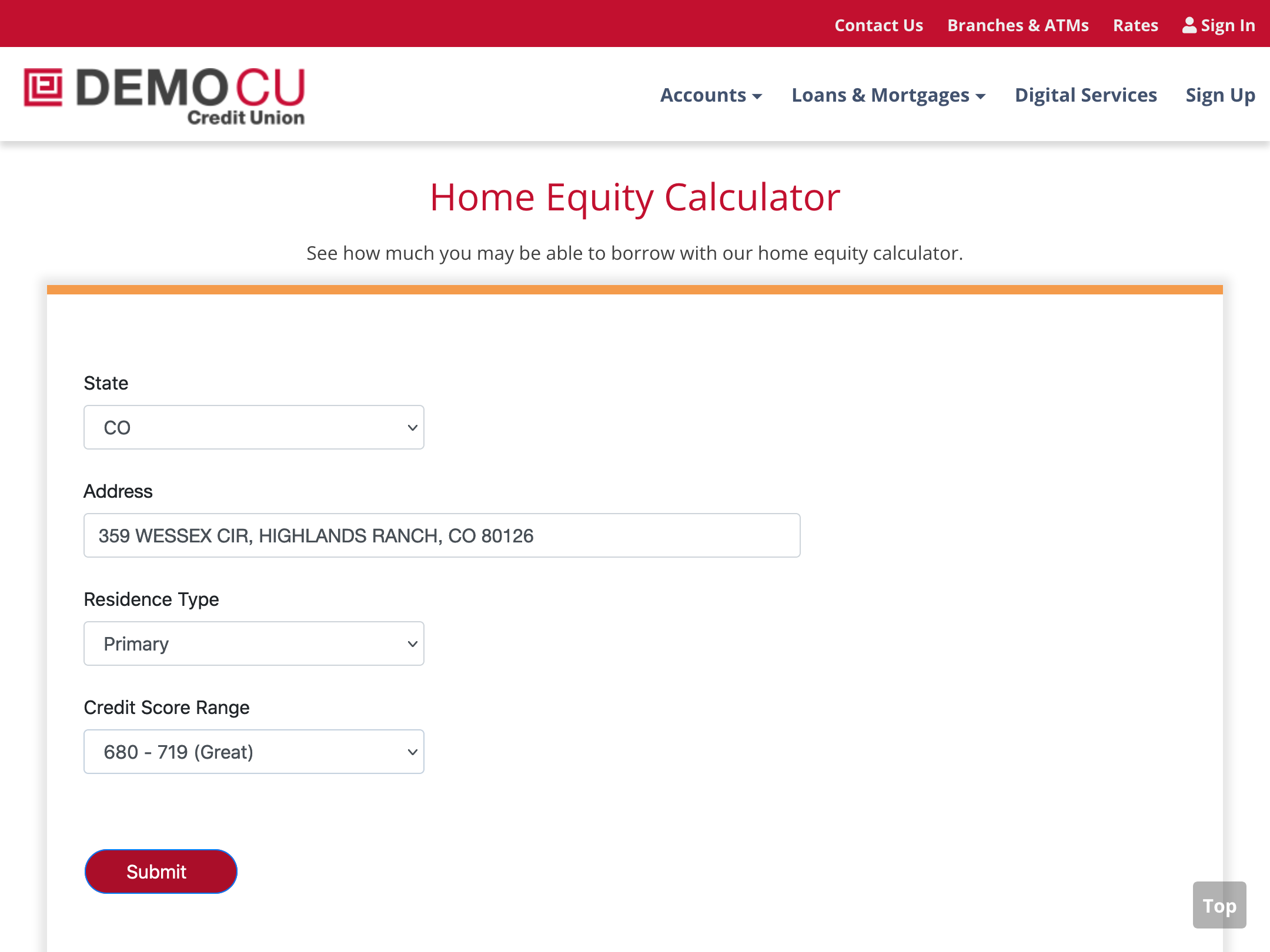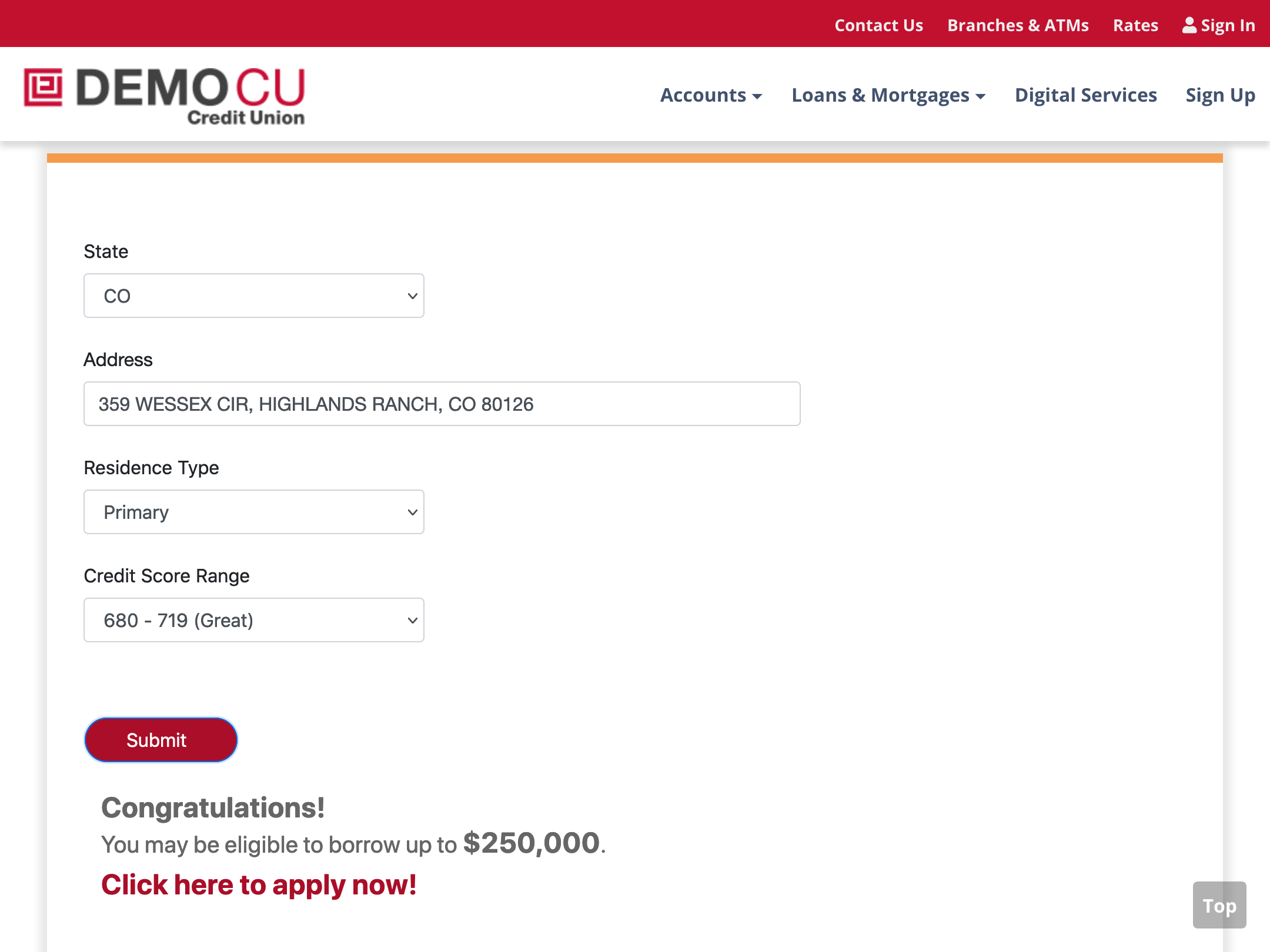 Combining Loan Data and Accurate Valuations is the Key
At ValueCheck, we combine our robust valuation data with loan data to calculate a CLTV (Combined Loan to Value) for each property.
Along with this CLTV metric, we take into account your credit union's custom underwriting rules for CLTV and Credit Score. We configure the calculator based on the parameters that you provide:
Your Credit Score Buckets
Your CLTV Limits Based on Credit Score
Your Maximum Loan Amounts
Through this methodology, we are able to instantly display an amount that the visitor may be eligible to borrow — increasing the likelihood of converting this lead to a completed loan applicant.
Track Visitors through the Entire Process
Additionally, ValueCheck collects the input data provided by visitors (Credit Score Range, Residence Type and Address). Then, we append other meaningful data including the following:
Owner Name
Mailing Address
CLTV
Detailed Loan information
and more
We send all of this data to your Credit Union on a daily basis.
What's more, we track which visitors have "clicked through" to the Apply Now link. You get comprehensive data and tracking about your website visitors for the entire process, from initial inquiry through applying for an actual loan.